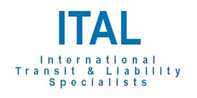 International Transit & Liability and Inland Marine claim specialists representing the interests of insurers of Terminal Operators, Freight Forwarders, Logistics Operators (road, rail & air), NVOCC Operators, Warehouse Operators and Inland Carriers.
ITAL will act to provide services related to claims handling / management, investigation, quantum defence, loss prevention, pursuance of recovery rights and salvage sales.
ITAL provides these services throughout the world via strategically located regional offices in London, Singapore, New York and California.
ITAL has the ability to extend a truly global reach via access to the Group survey firm International Surveyors & Adjusters in addition to a network of cargo and liability surveyors in all major cities in the world.
ITAL also benefits from association and contact with the National Cargo Security Council and Cargo CAT's in the USA via our CA office and active involvement with Truckpol in the UK.
ITAL offers above all accurate, professional, prompt and tailored claims management to ensure the liability interests of our clients are protected and controlled.
Claims Management
Central contact point 24/7;
Electronic reporting and communication;
Appointment and active management of any survey requirements, including the arrangement of joint survey attendances;
Liability adjusting based on contract of carriage and / or liability policy wording;
Claim negotiation;
Execution of signed and dated liability releases from opponents;
Salvage disposal and management of claim mitigation techniques;
Pursuance and protection of any potential recovery / subrogation rights;
Access to panel of legal experts including in-house solicitors in Europe / Asia and associated Attorneys in the USA and wider American Continent;
Consultancy & advice on future loss prevention / mitigation in post-case summaries.
"…all third party liability claims handled by ITAL around the world are treated with specialist one-on-one care and attention to ensure the most proactive and efficient case management for our clients…"
GLOBAL PARTNER WITH LOCAL KNOWLEDGE